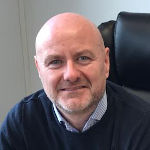 Paul is the latest addition to the team and heads up our Estimating Department.
Paul brings with him a wealth of experience having worked in the roofing industry for 32 years with some of the major Industrial Roofing contractors.
Starting life as a flat roof installer, Paul also has experience in Surveying and Contracts Management.